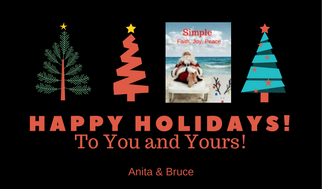 Happy Holidays!
I know you're busy making less minute preparations for, or are already in the midst of enjoying the holidays. No matter how you plan to celebrate, I want to personally wish you nothing but the best this holiday season and as you intentionally go into 2018.
In fact, I want to do better than that. I want to give you a gift shared with me by my mentor, John Maxwell, the world's #1 leadership expert.
As a member of our leadership community, your passion to add value to others is unquestionable. This gift, John's :"Guide to Thinking and Reflection," will give you fresh ideas on how to reflect on the year ending and set yourself up to achieve your goals and dreams in 2018 – intentionally.
I also want to share my own thoughts on how to create a joy filled holiday season and intentional life.
In my life, I've found the greatest time of the year is the week between Christmas and New Years. I use this week to reflect on my year. I evaluate the way I invested my most precious resource – my time – and identify ways to improve in the next year.
Glancing back at the wins and lessons learned over the past twelve months.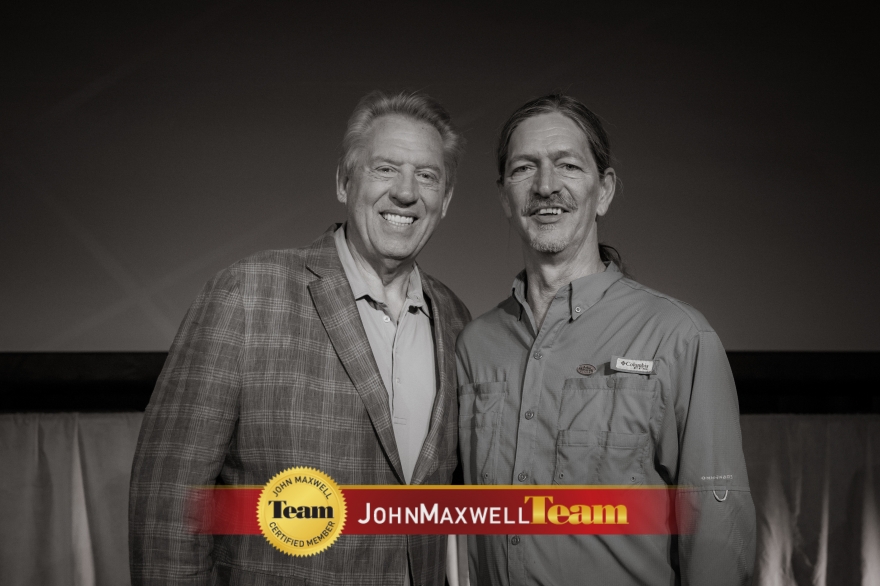 For us as a leadership coaching|training|speaking company, there have been several wins, and lessons – from the opportunity to add value to our awesome clients, to playing The Leadership Game with 20 teams in 2017, to Bruce joining the John Maxwell Team and bringing his unique perspective to the company with a focus on sales and speaking training to lending a helping hand to those personally affected by Hurricane Irma here in our local community – we are eternally grateful to do what we love in this lifetime.
The greatest lesson this year? That time is the great equalizer for all of us – and being intentional in setting our priorities versus managing that which can't be managed (TIME) we will have the focus required to live in integrity with what matters most in our work and lives.
This practice of glancing back not only sets us up for success in 2018, it helps redefine what success really looks like.
Looking forward to 2018, Living Intentionally (not stressfully)
Like the holiday season for so many, thinking about what 2018 will bring and how we define success can be stressful.
My holiday wish for you is that you'll trade stress for joy not only this holiday season, but for the upcoming year.
Why wait another minute to make this shift?
Below are the 3 steps that work well for me and for many of our clients. Take a look.
And then I encourage you to use John's gift "The Guide to Thinking and Reflection" which he's designed to teach us how to think with wisdom and clarity about the upcoming year.
Click here to access John's gift.
3 Steps to Living Intentionally
1. Envision what you really want.
A big part of creating what you want, of defining success on your terms, is simply recognizing it. What stands out to you? Create a list, selecting one to three words that you want to keep at the front of your mind. Let these words—this vision—guide your decisions and actions this year. In fact, choose a FOCUS word that will keep you intentional in what you want to be, do and have in your life. Prioritize your goals, activities and commitments.
2. Use this "one-word" formula to create a simple, joy-filled life.
Say no to activities that take space on your calendar but hold little space in your heart. Say a gentle no to commitments that take you away from the people you want to be with or the frame of mind you want to be in.
3. Take the pressure off and be all there.
When you are clear on your purpose and what success means to you and on your priorities you can spend time enjoying what you are doing right now, right here – in this very moment. The mental to-do list that is always cataloging itself in your head? Shut it off.
Not being fully present is a mistake I've made all too often. Don't miss the opportunities presented to you because you're mentally planning for the next ones. The details will often surprise you by taking care of themselves. Set them down for a moment, and be all there. And the goes for the holiday memories you want to make with those you love.
Happy Holidays! Happy Growing! Happy New Year!
We hope you enjoyed the newsletter, and the gift from John. And that you do something great for your own growth, and that a of your business, in this new year! Let us know how we may serve you in next year. And THANK YOU for being part of our network!
See you in 2018!