The end of a year is a great time to evaluate - to reflect on the current year and finalize plans for the new year. It is also packed with other (personal and community) commitments. So how do we balance the load of business while enjoying the winter holidays?
It comes down to focusing on the BASICS.
---
Craft Your 2020 Vision, the #1 Priority and the Big Rocks
Explore, Be Bold, Test Assumptions!
Explore: What is the #1 priority you'll set for your company this year? The priority which moves you towards your vision and mid-term goals?
Be Bold: What are your 3-5 Rocks (priority big goals) that will support the achievement of your #1 Priority?
Individuals or organizations with too many priorities risk spinning their wheels and accomplishing nothing of significance - not to mention burnout and turnover of your people. Instead, laser focus your team on a single priority for today - this week, this quarter, this year and the next decade - creating clarity and power throughout the organization.
How Many Big Goals are Too Many?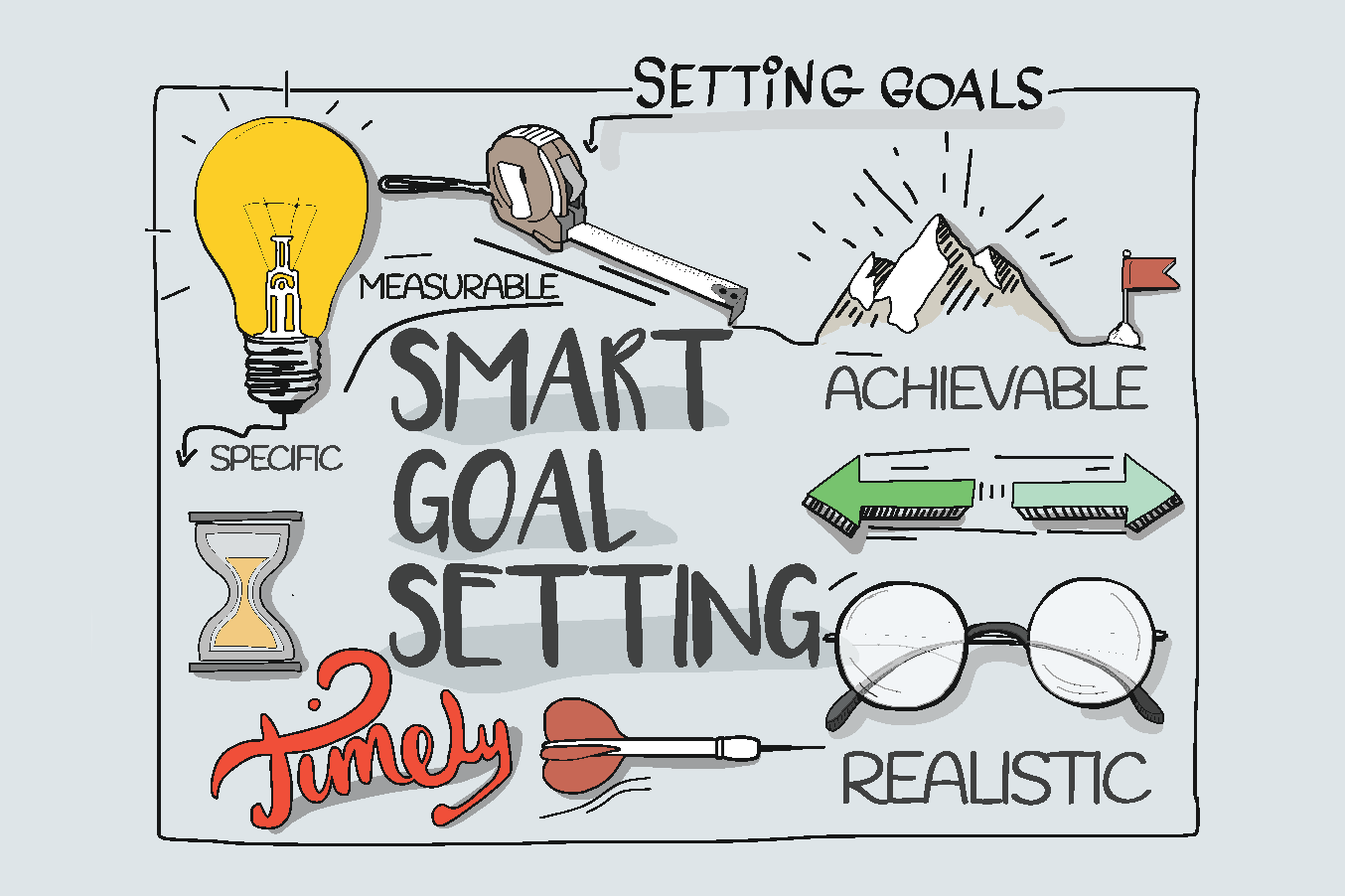 If you say you have twenty or thirty goals, it's unlikely you will reach them. But 3-5 is a great target - enough to create significant progress and certainly achievable. These big goals should be quantifiable and stated in terms of an action.
Some will be project based with a set finish line.
Others are the standard operating procedures you have in place to ensure excellence in your team, customer, business process, and shareholder experiences.
How will you measure progress and success in goal achievement? What are the key performance indicators? Who is ultimately accountable for the various work activities necessary to achieve the goal? Document this on your 2020 Scoreboard!
Examples may include:
1. Increase gross sales by 20%.
2. Develop one new product or program or project per quarter - this is often your quarterly thematic goal in which the entire team has a collective role.
3. Create a targeted employee development program with defined results.
Words like "increase," "develop," and "create," are indicative of big goals.
Test Assumptions and Implications
Prioritize the Big Picture, Speak Out, Seek Others' Perspectives!
For each goal, ask yourself and your team what resources are needed to achieve each one. Be receptive to exchanging perspective.
Examples may include:
To increase sales, do you need to hire additional sales representatives or create an aligned marketing campaign?
To develop a product or program, who will need to be on your "ideas" team, and what resources will they need to accomplish this goal? Who will serve on the quality control and testing team?
What development program best fits the needs of your team as related to these goals? For example, do you need to have a sales-based development program to equip your team to accomplish the 20% increase? Do you need a DiSC-based assessment and program to help your team increase their innovation and fully develop their potential?
---
Build Alignment Around the Vision (communicate & connect!)
Provide Clarity, Open Dialogue, Inspire!

There is one major key to success, and that is effective communication. Clearly communicate goals, communicate plans, communicate issues, communicate praise. When it comes to business and goals, communication is foundational. To communicate, first you have to connect with your team.
Do they know that care about them? That you'll help them? That you can be trusted?
Knowing HOW to communicate with each individual on your team will serve to build trust, commitment, accountability, and connection. Our various Everything DiSC® and Maxwell DISC® reports provide powerful insight into the various communication and work styles of each individual on your team.
Set Your Team Up for the Win
Understanding your team's individual strengths and best environments for productivity allows you to set your team up for success. It helps with assigning responsibilities towards goal achievement and creates a positive, effective work environment for each person to be at their best.
Some individuals thrive in a quiet, orderly environment, for example. Others would find this type of environment stressful and would be more productive in a more creative, interactive space.
---
Bring it to Life by Championing Execution - Stay Focused on the Scoreboard
Momentum, Structure, Feedback!
Today's world is full of shiny objects and distractions. Although you want to remain agile given the disruptive world we live in, focus is essential. It is easy to get pulled completely off track - and often to a point that you end the year with a lot of tasks accomplished, but no goals reached.
To stay focused:
write the big goals down on a 3 x 5 card, or on a one page priority goal sheet or note them on a sticky note that you keep in front of you.
And create your company scoreboard to measure the game of business - the fail forwards, the learning, and the winning points!
Then, ask yourself and your team to really look at the work activities they've scheduled for today and ask: "Is what I'm doing related to my goals?"
And update the scoreboard weekly so everyone is aware of progress. Celebrate the small wins. Celebrate the learning. Build up the momentum!
Initiate Action, Provide Structure, Offer Feedback
While some individuals have a hard time staying focused, others may be challenged with getting started.
This is where knowing the personalities and styles of your team members comes into play.
Some individuals (usually D's and I's) are natural catalysts. They make things happen.
Once the ball is rolling, and about the time the I's lose interest or are distracted, the S's and C's will kick in to finish what was started.
If you develop a team that is balanced across the D-i-S-C spectrum, you have a powerful engine that will start - and finish - big goals.
Communicate
Again, communication is absolutely key. Offer feedback -communicate goals, communicate plans, communicate issues, communicate praise.
As you reflect on the year ending and the new year, run through this BASICS checklist.
Is your #1 priority for 2020 clear?
Are your 3-5 big goals defined?
Do you have what is needed to reach those goals?
Are you and your team focused?
Do you have definitive start dates and a team to initiate action?
Are you communicating clearly with your team?
Are you setting your team up for the win in the new year?